8 Weeks to Wellness Testimonials
Read What Patients Have To Say About 8 Weeks to Wellness and See Their Amazing Results in Just 8 Weeks!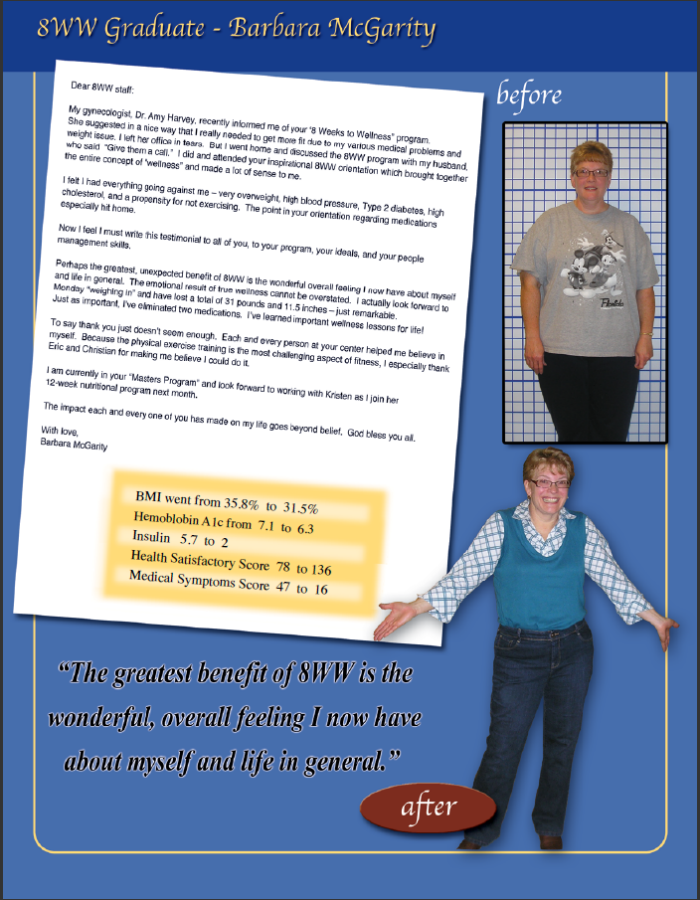 Barbara McGarity
"The greatest benefit of 8WW is the wonderful overall feeling I now have about myself and life in general".
BMI 35.8 to 31.5%
A1c 7.1 to 6.3
Insulin 537 to 2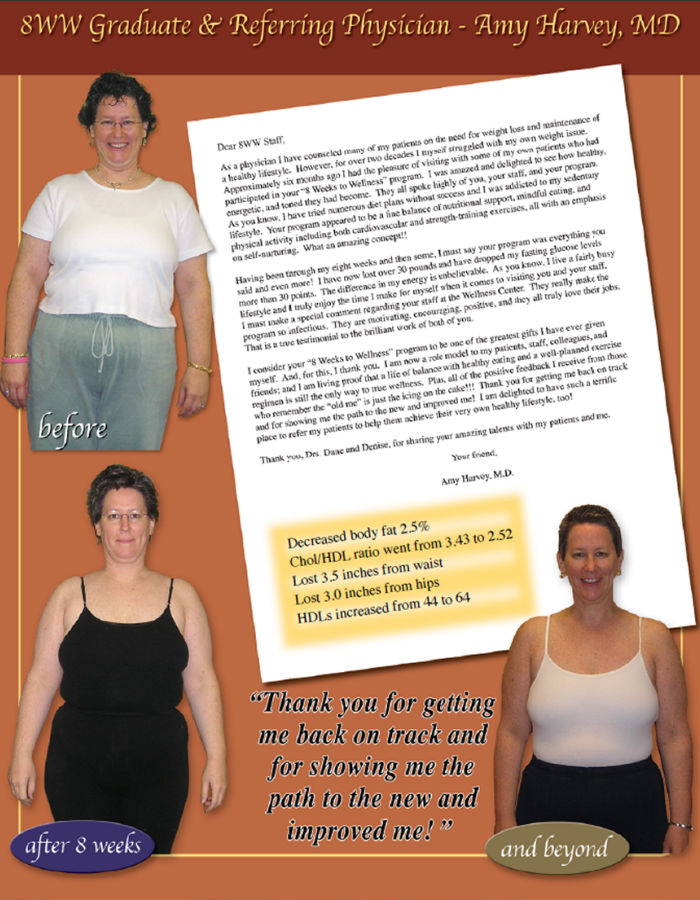 Dr. Amy Harvey
Graduate and referring physician
"Thank you for getting me back on track and for showing me the path to the new and improved me!"
Decreased body fat 2.5%
Lost 3.5″ waist, 3 in hips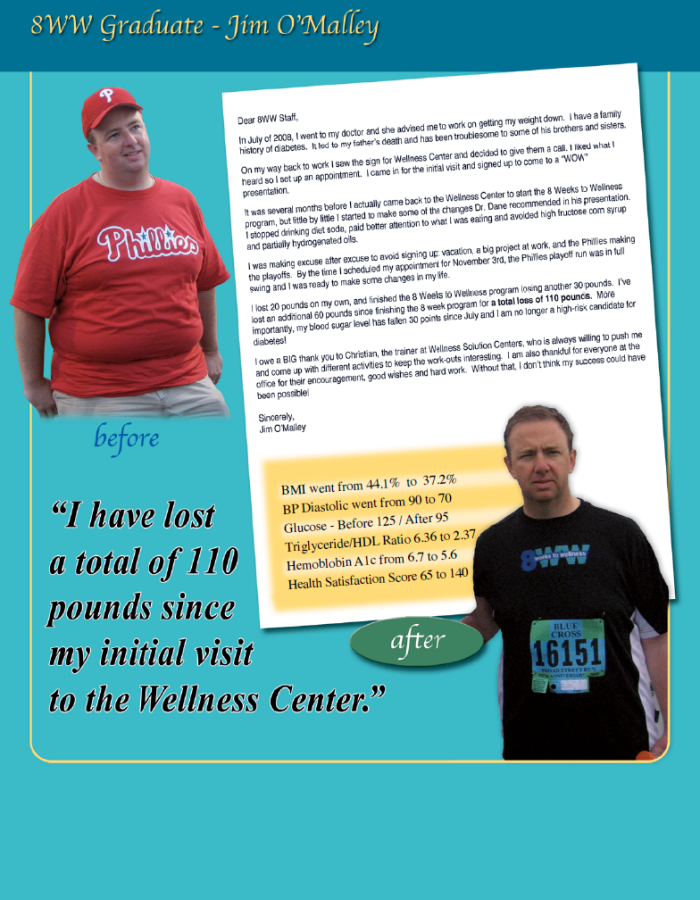 Jim O'Malley
"I have lost a total of 110 pounds since my initial visit to the wellness center".
BMI 44.1 to 37.2%
Glucose: before 125 / after 95
A1c 6.7 to 5.6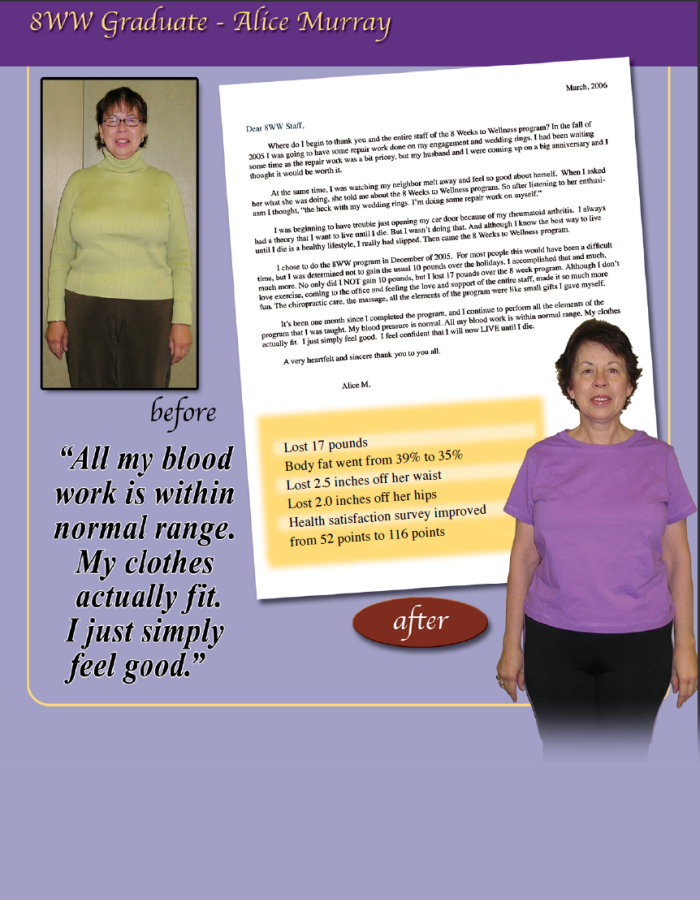 Alice Murray
"All my blood work is within normal range. My clothes actually fit. I just simply feel good".
Lost 17 pounds
Body fat from 39% to 35%
Lost 2.5″ waist / 2.0″ hips